We so enjoyed Revelstoke, B.C. with its wonderful ski resort that we stayed at. Onward we travelled to Banff, Alberta. This is a gem about 1 1/2 hours west of Calgary right in the Rocky Mountains. This is a ski village (no Costco or big box stores here). … yes there is a Starbucks, but what town does not have one out here in the western provinces. We stayed at the Banff Park Lodge and this was our view right out our balcony.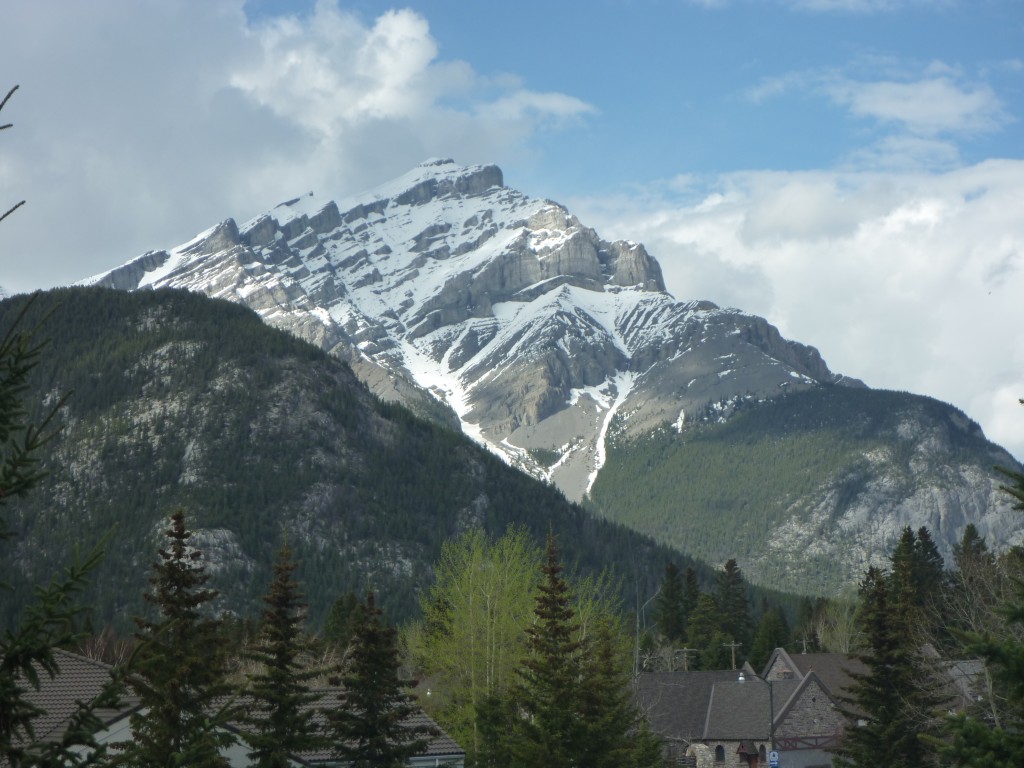 We have been blessed with sun as this is Paul's first time travelling through the Rockies. OOH and AAH is what I hear along the way. Paul received a GoPro for his birthday so we are taking some footage along the way.
From one coast to the other coast of this country of Canada is one highway you have to stay on and it is Hwy #1 (in the western provinces) or the TransCanada Highway, which changes its number once you hit Ontario! The good news is that this highway does not travel through Toronto (hmmm I think that is good news). This highway is one of the longest in the world (with The Soviet Union and Australia). It is about 8,000 km or 5,000 miles long! Wow!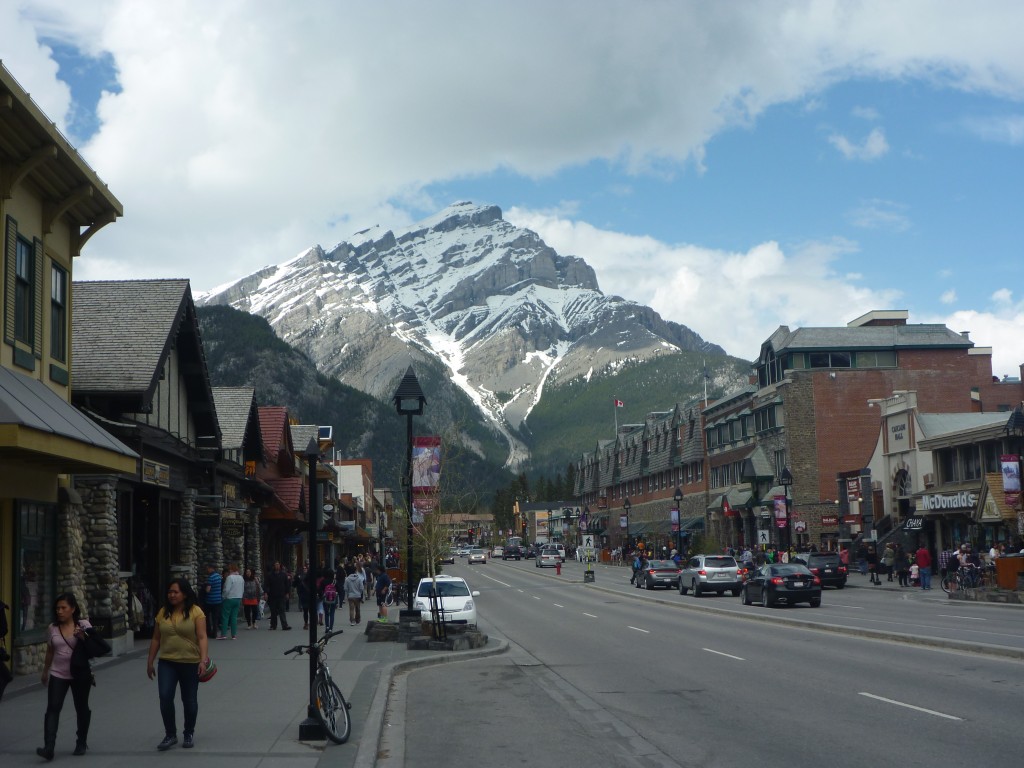 This is in the village of Banff, our 2 youngest boys travelled across the country in October and stayed at the YMCA for one week and realized "yikes, it is expensive to stay here" and moved to Kelowna, B.C. From there they moved again in January. What an adventure for them.
This is an awesome t-shirt I could walk by and not buy. I am now regretting I didn't buy more for our sons.
We have spent a night in Swift River, Saskatchewan and now in Winnipeg; we are travelling through the time zones and will be in home province Ontario tomorrow.
Are you a fan of

Corner Gas

the t.v. show so popular filmed here in Saskatchewan? Well, it is all in the media that they start filming the

The Corner Gas Movie

this month! Corner Gas went off the air in 2009 (wow, how time flies) and was the most popular Canadian television series of all time. Stay tuned!