Hello everyone! We flew to Vancouver Island Friday May 9th and spent time there with my parents…. a very special 80th birthday for my Dad. We brought along son, wife and 7 month old baby girl! It was so much fun. We took the ferry to Vancouver on the mainland and spent an awesome 3 nights there. Paul and I love Vancouver so much. It is a city to walk around right downtown. We were able to walk to the harbour, Stanley Park and even Granville Island. This island is a place of trendy shops and a huge market.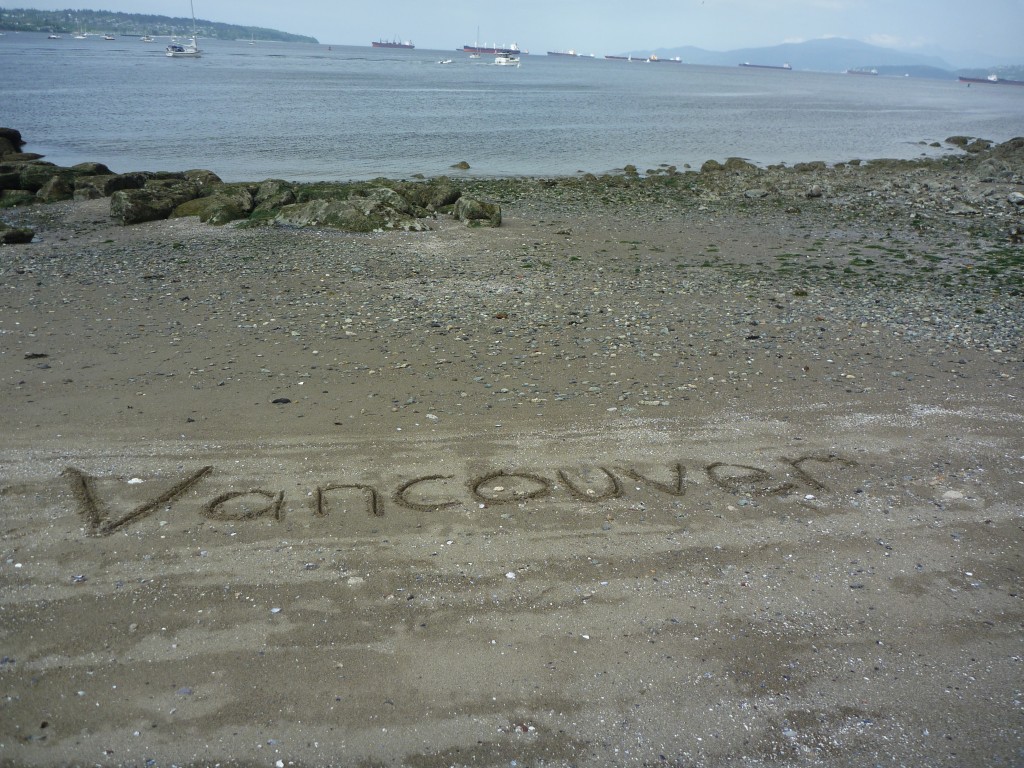 We walked and walked. Mountains, boats and saltwater, tides, we were very happy. Of course, our son and wife had some time alone when we babysat. It was no hardship.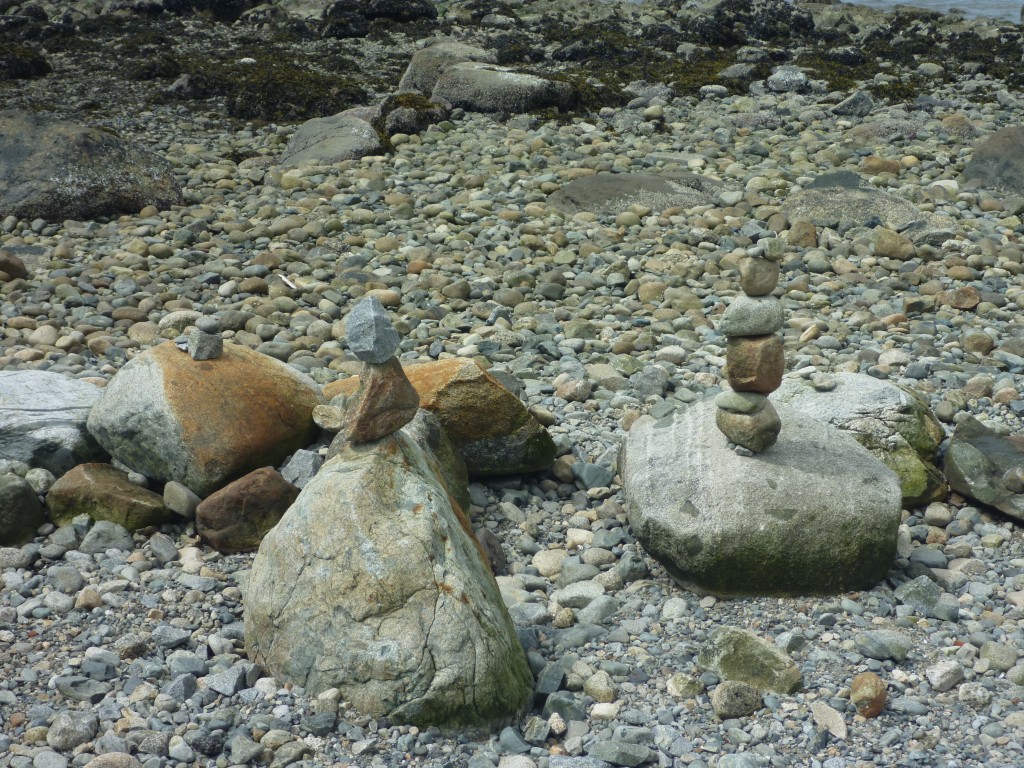 Inukshuks (Insuksuk) are very common in British Columbia and the northern territories. People make them everywhere!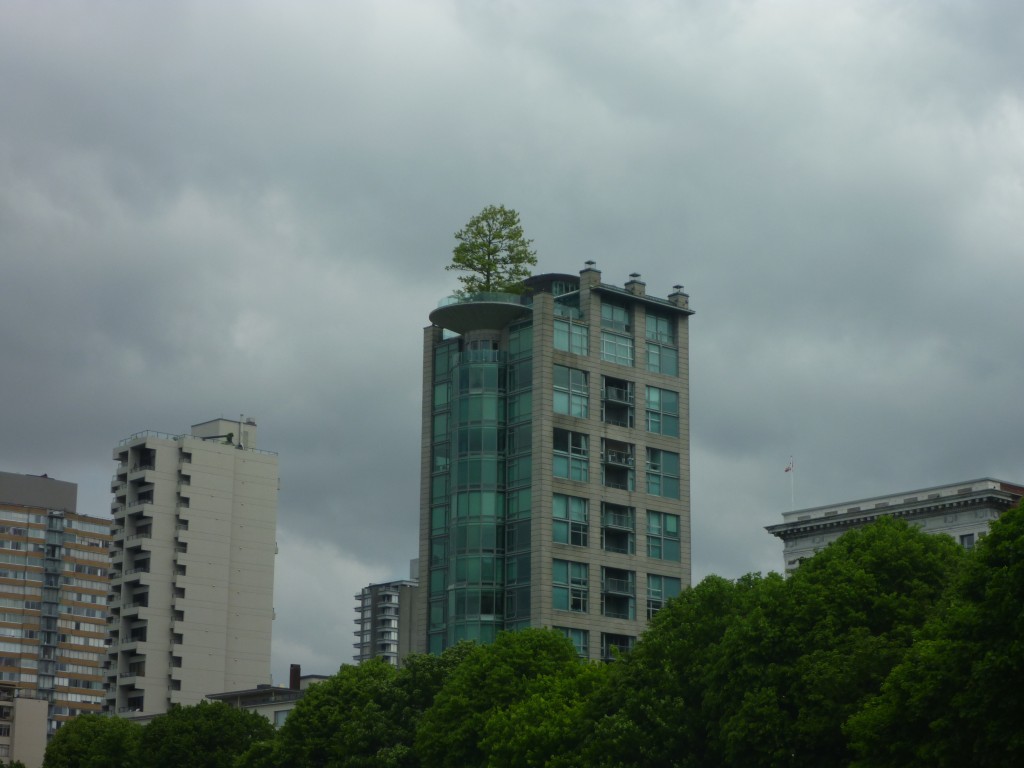 This is a huge tree on the roof! Notice the concrete "bowl" full of earth for the tree…. why don't we see trees on roofs in Ottawa? Hmmmm. This is quite common in Vancouver, grass, shrubs, trees on verandas and roofs. The climate is perfect for this.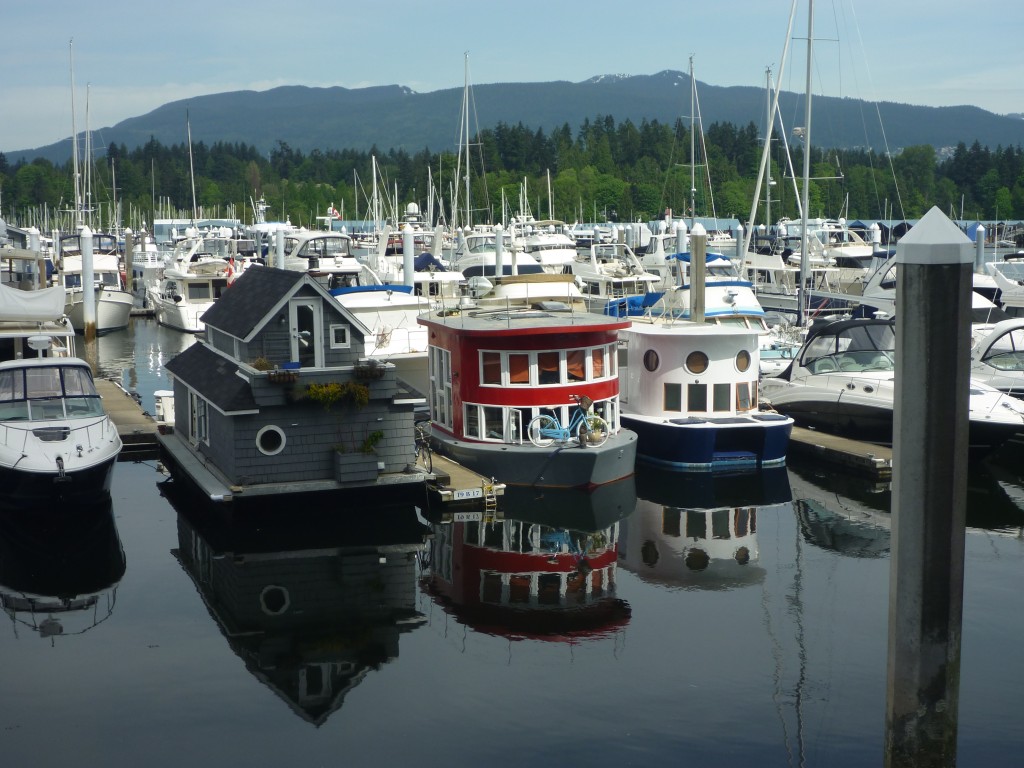 Yes, we did go to Vancouver's harbour and walked and walked. Look at these cute houseboats. They are everywhere.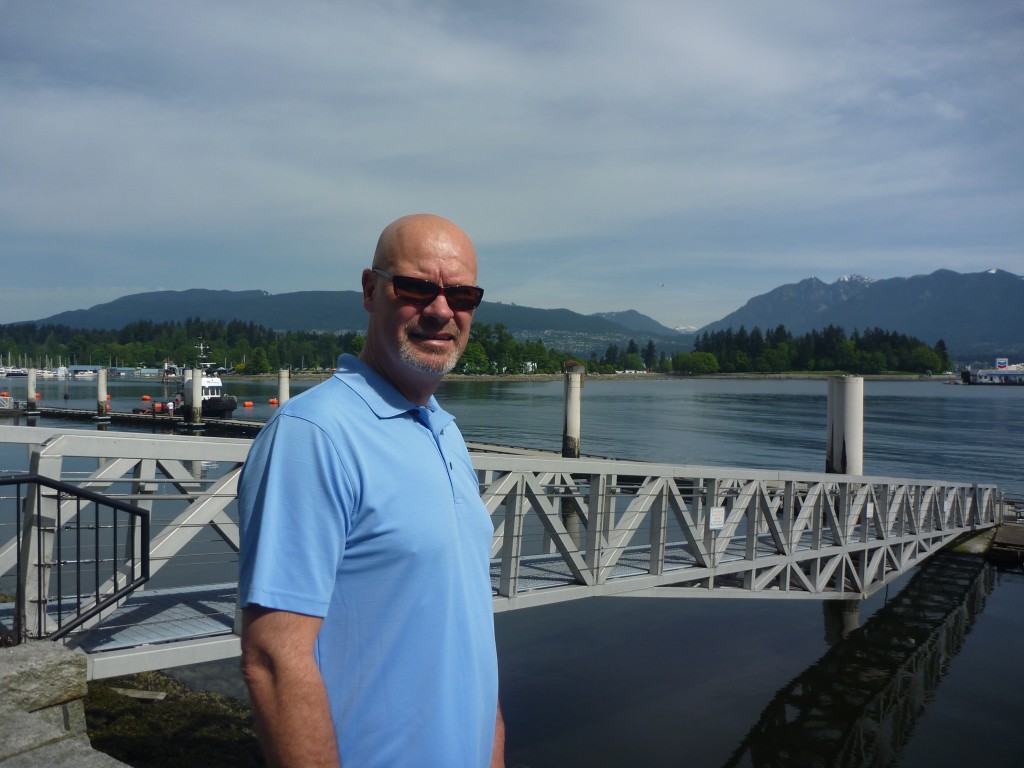 Mountains are everywhere in Vancouver, to wake up to a view like this everyday, wow!
We have left Vancouver and travelling through B.C. now. We spent night one in Merritt after dropping son, wife and baby at the Vancouver airport. We are now in beautiful Revelstoke, B.C. ….. this is an awesome ski area. We are staying at the Sutton Place and outside is the ski resort. Nope, we are not skiing and yes, the hill is open! I know it is May… but where there is snow there is snowboarding and skiing.
Did You Know: 52% of the residents in Vancouver do not have English as their first language. Vancouver is the most densely populated city in Canada.