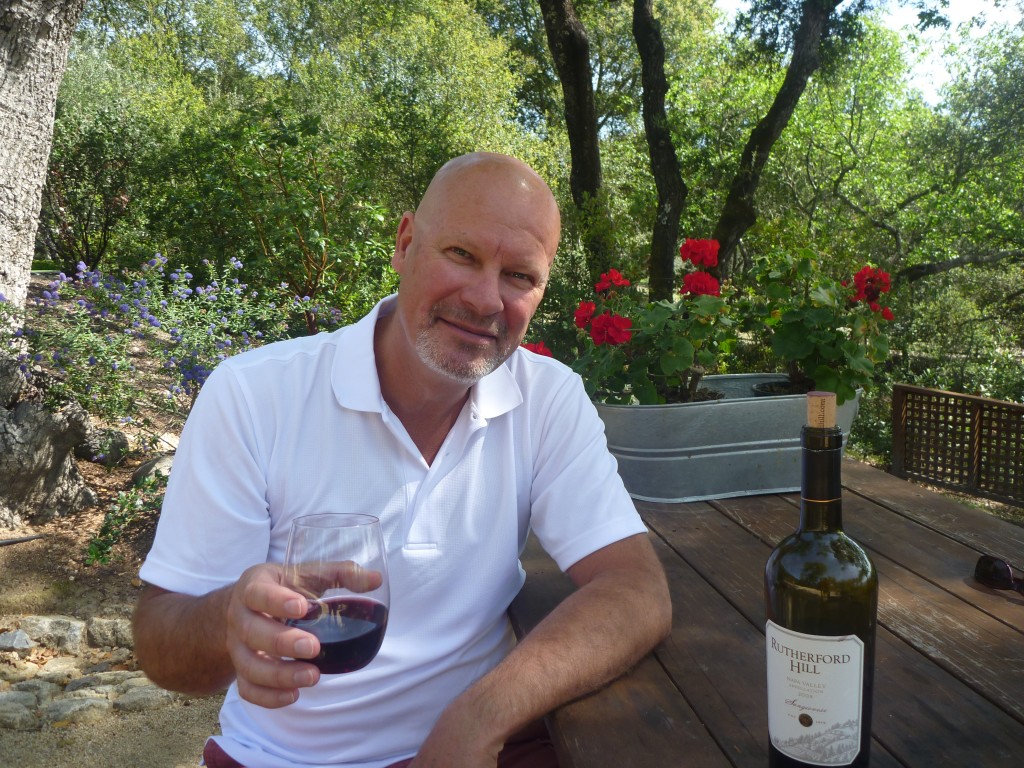 Off we leave Sacramento for a leisurely drive through Napa (think.. WINE COUNTRY). We took a scenic route and off the beaten path to see vineyards and different wineries. Paul and I travel with a plug-in cooler and we always have food in it. We stopped right in Napa and bought a bread stick, a cold, cooked chicken and some great cheese. We are now ready for a picnic. We read that at Rutherford Hill Winery we could use their picnic tables for a small fee if we buy a bottle of their wine. We were more than happy to do this. We went in and sampled 3 or 4 wines and then wandered over to their picnic tables. What a fantastic view! We did comment that we visit a winery near Duncan, British Columbia with my parents and we do the exact same thing. That view on Vancouver Island is just as spectacular.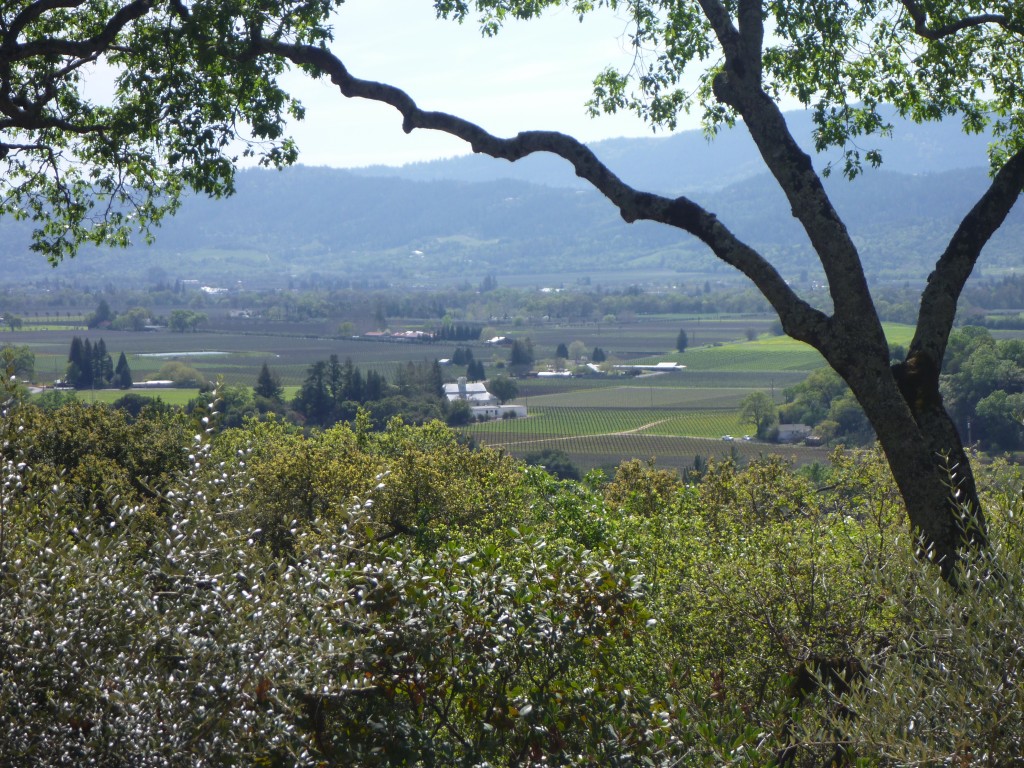 This was a Sunday and a very popular place for those that love to picnic. The glass of wine was awesome. We were driving so a glass is enough, there were a few that had a limo driver, but not us.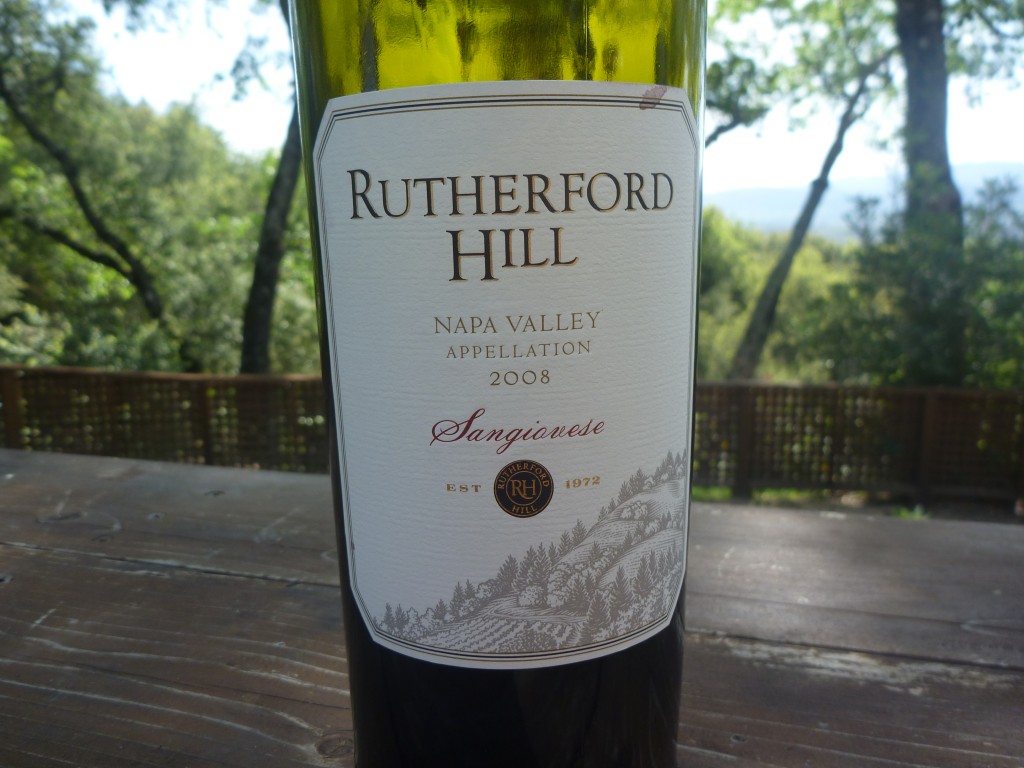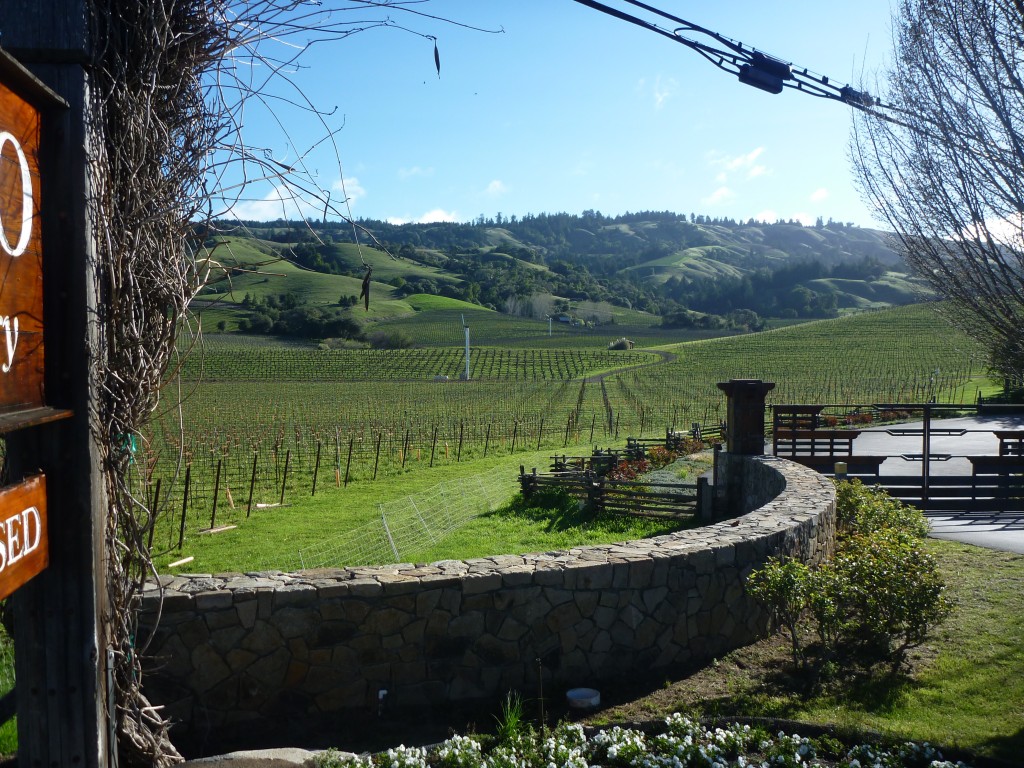 The Pacific Highway #1 (or #101 in some places) is a fantastic route, it is slower and windy. We had a day we had 22 miles of such windy roads that Paul was nauseous. I cannot read maps, tourist information or anything else or I would be nauseous. It was not the best of days. It was exhausting as it was only 5mph sometimes. It took over 1 hour just to do 20 miles. Slow and steady gets you places but not fast.
These Redwood Trees are in The Avenue of Giants… can I say more! The pictures don't even show a whole tree!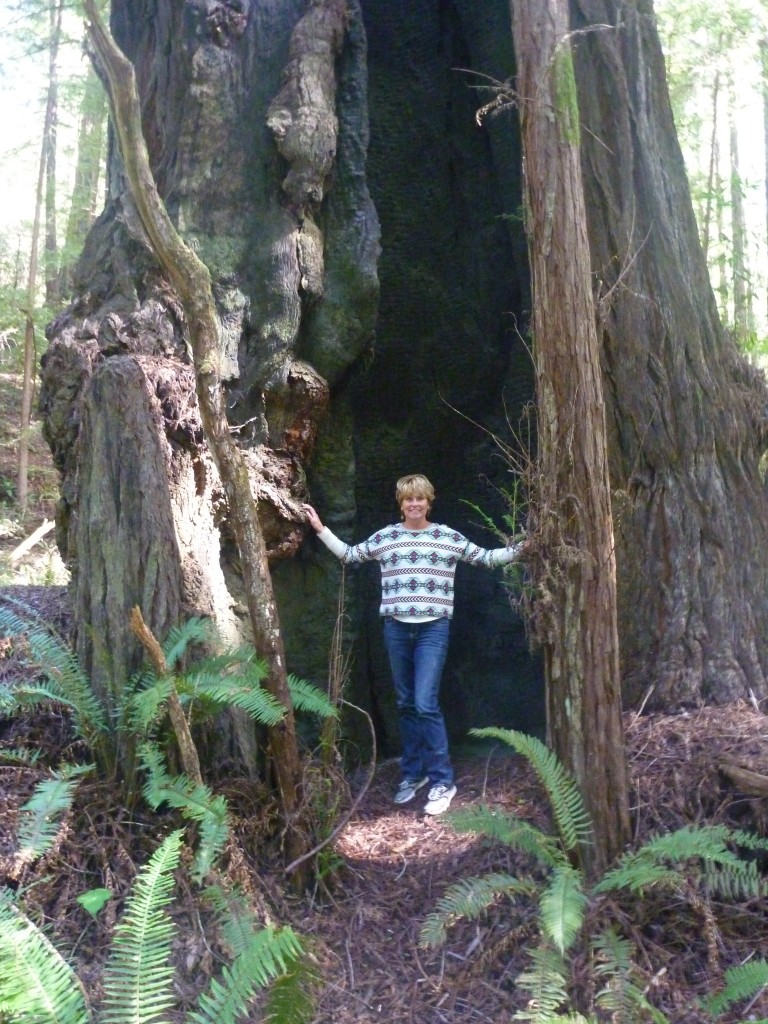 Yep, standing right in the middle of the road, Ma! There virtually is no traffic in some of these back roads.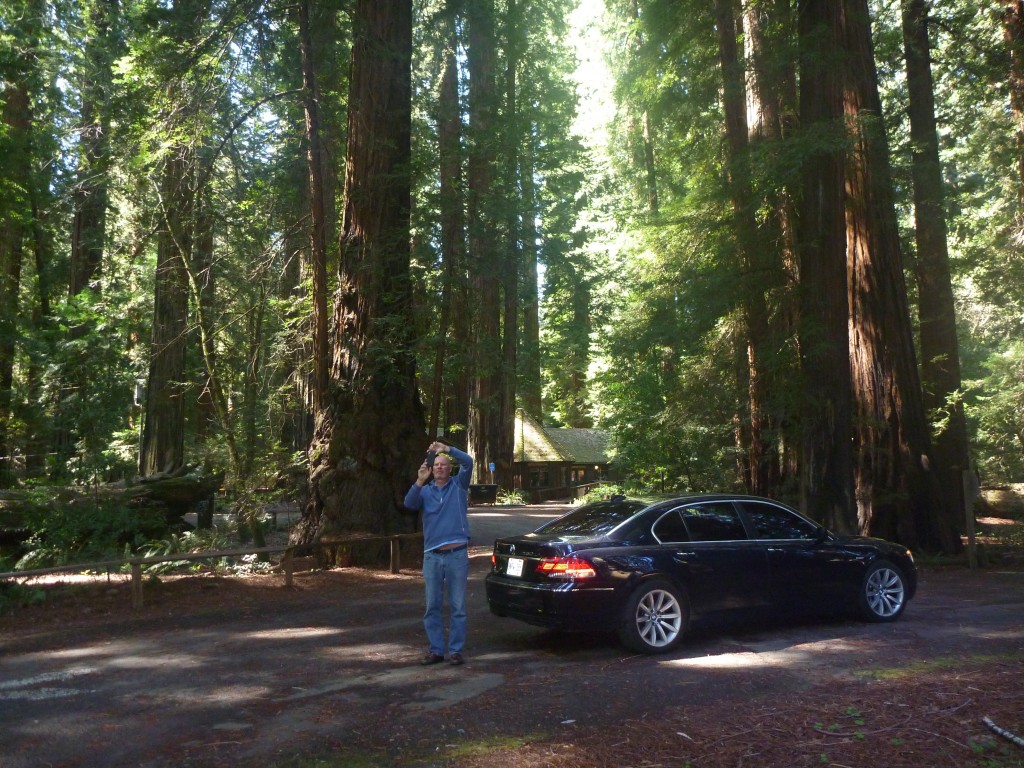 I hope by me taking a picture of Paul taking a picture, gives you a perspective of the how large these trees are.
As we passed Napa and Sonoma… I envisioned the Annual Fair. We live in a small town outside of Ottawa and the fair there is the biggest around the area. Our Fair has jams, plants, cows, horses, tractors… a real Farm Fair that is talk of the town. While outside of Napa a Fair there would be… olives, wines, grapes, chocolate (goes with wine and many chocolates are featured at wineries)… how interesting to be at a local Fair down here.
Early pioneer and settler George C. Yount is generally credited to have been the first to grow grapes in the Napa Valley. In 1864, on the marriage of one of his granddaughters to Thomas Rutherford, Yount gave the couple around 1,000 acres of land, which Rutherford dedicated to winemaking.

Once we hit fifty, women only have four taste buds left: one for vodka, one for wine, one for cheese and one for chocolate. … Gina Barreca