This is what we see in Monterey, California while we do a nice long walk along the Monterery Peninsula Recreational Trail…Paul and I do love to walk and if we find a few miles of trek, we seek and find! This trail is right downtown Monterey! Great for the locals and we did see lots of those. This reminded us of our very own Rideau Canal right downtown Ottawa. Paul and I do walk this once a week or so in the summer. Of course when I say it reminded me… I mean just the people using it.. bikers, rollerbladers, joggers etc. The view is distinctly different… as you see above.
Monterey was a sardine canning "industry". The Cannery Row is where many canned fish products were put "together" and shipped off to other parts of America. In the 1950's this canning industry went to the wayside…. today Cannery Row is a major tourist attraction with hotels, restaurants, beautiful waterfront (see above on a sight one can see). We walked right by all this on our walk on the trail.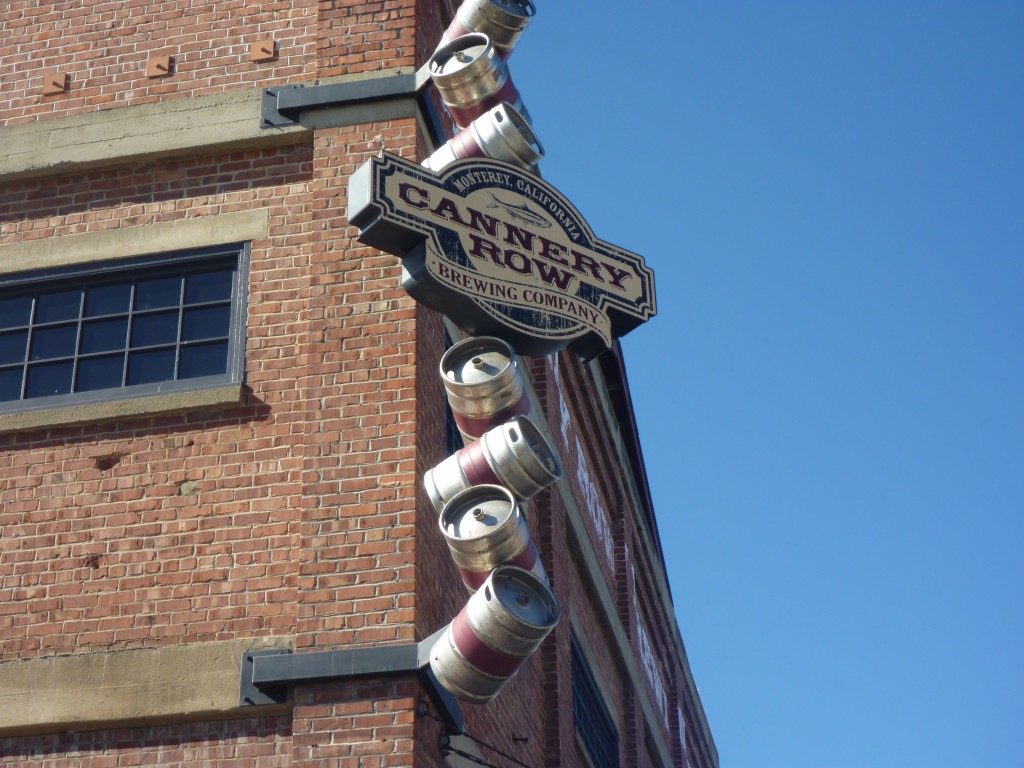 The Coast Guard has a major station set up here in Monterey and we were able to walk along their pier. Along the pier are major rocks and on these rocks…. 100's of Harbor Seals!!! This is the closest I've ever been. I could have touched one… but not allowed! They are noisy too… think of a hundred barking dogs… that is what we heard… quite loud. Yes, one could pay money to go to the Monterey Aquarium… but why would you … all these creatures are right there in front of you.
These are not zoomed in! I am just leaning over the pier railing and taking a picture! Amazing. I have never been so close. Now, when one of these seals have a nice sunning spot… they do not like to share so when another seal wants to get too close and sun themselves too….. the one on the rock starts barking and communicating basically…"hey this is my rock, go find your own". We saw this over and over. Quite a comedy show, I could have stayed there a long time and watched the interaction. " Dogs of the sea" is what our son called them.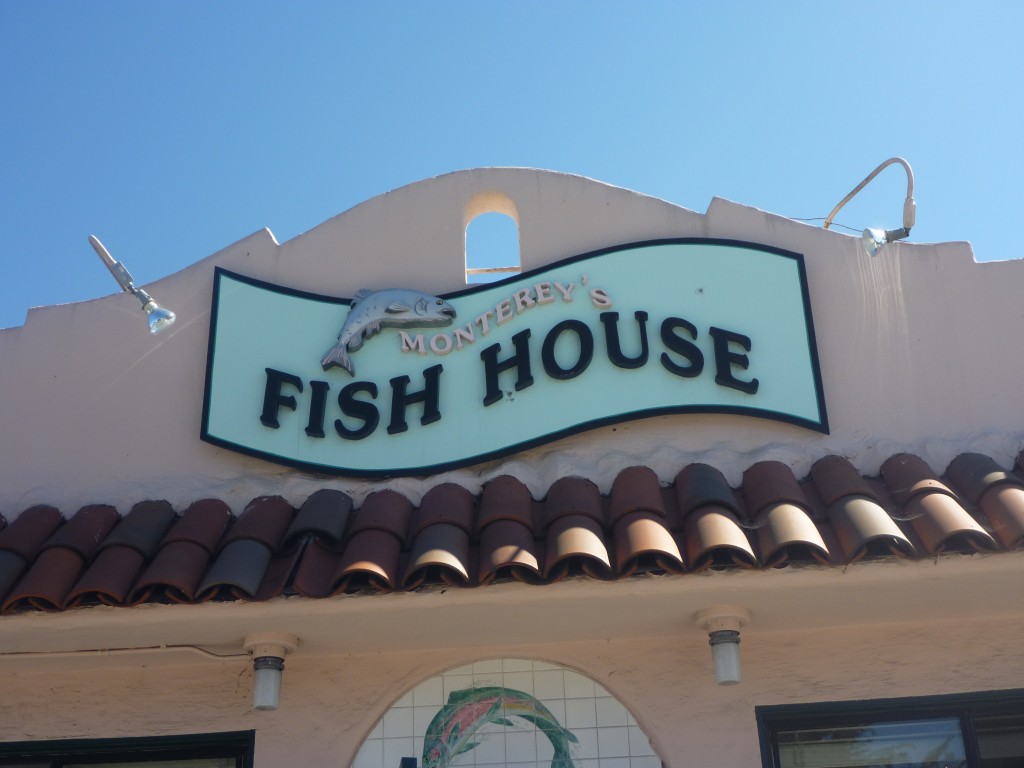 We went to this restaurant for lunch… and IT WAS THE BEST LUNCH WE CAN REMEMBER! There is a nice quaint restaurant we go to in Ottawa… Mr. B's. This is just like it but with seafood… mmmmmmm!!! I usually put this on the wine and dine page but had to share.
We are in Napa Valley (wine country) now and heading to Oregon. Stay tuned!
It was one month ago, we were getting bored in Florida and said… "hey let's do a road trip" and lo and behold we have see such amazing stuff… man-made and God-made. Paul and I do not have a boat… so why not? We have driven on back roads, dirt roads and even some back-back roads. We have tried to avoid interstates… we have seen local areas.

ps… As a Canadian I found it very hard to spell Harbor this way…. because my whole life Harbor should be Harbour. … and Traveler is really Traveller… I could go on.