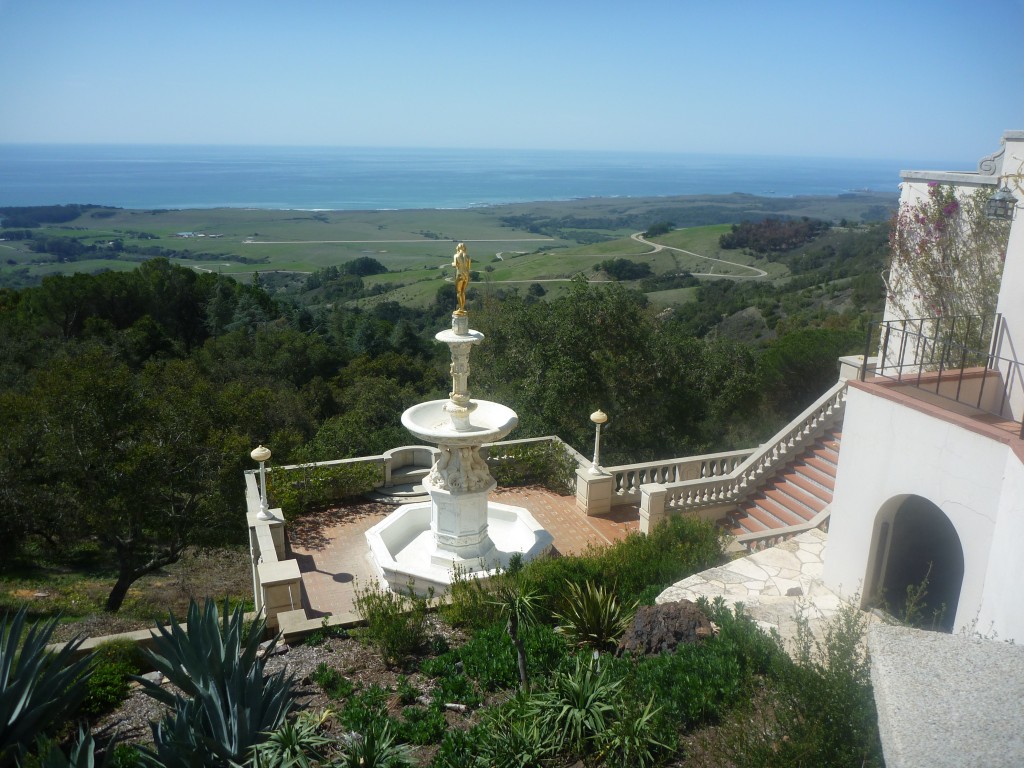 William Randolph Hearst built this castle way, way up on a hill to
have a view of the ocean
We left San Diego and stayed in Oxnard, a small city with thousands of acres of agriculture. Hundreds of acres of strawberry plants! We travelled on the Pacific Hwy to Hearst Castle. This is known as one of the top ten castles in America. This castle belongs to the State of California now since William Randolph Hearst died in the 1950s. He built this castle with 165 rooms, 127 acres of gardens, terraces, pools and walkways. Construction started in 1919. Just beautiful.
How does one capture a huge castle in a picture? You can't. We took a tour of the grand rooms inside and enjoyed it immensely.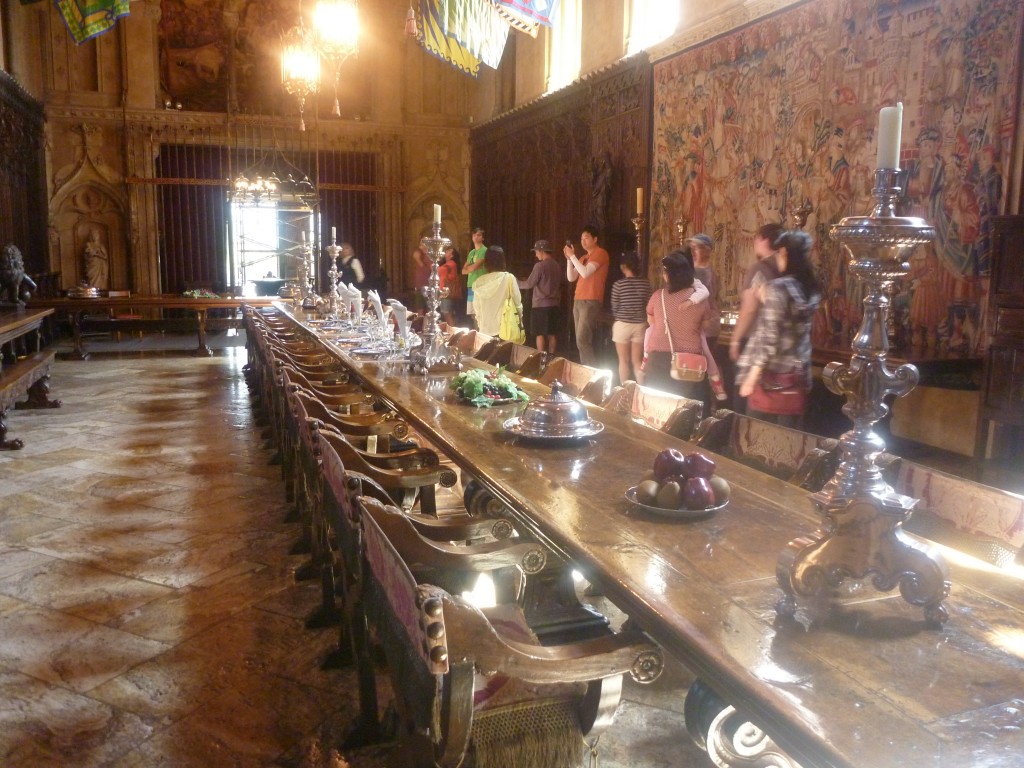 Mr. Hearst entertained many famous people, including Marilyn Monroe, Elvis Presley and even his mistress stayed there with him while his wife had a new mansion in New York to decorate.
There was a great outdoor pool but check out this indoor Roman Pool, beautiful! Mr. Hearst also had many wild animals, polar bears, zebras and other exotic animals. To this day one can see zebras grazing along the cattle.
We travelled along the hwy to eat lunch in our car at the Elephant Seal beach nearby. Hundreds of elephant seals were sunning themselves along the beach. Awesome sight to see.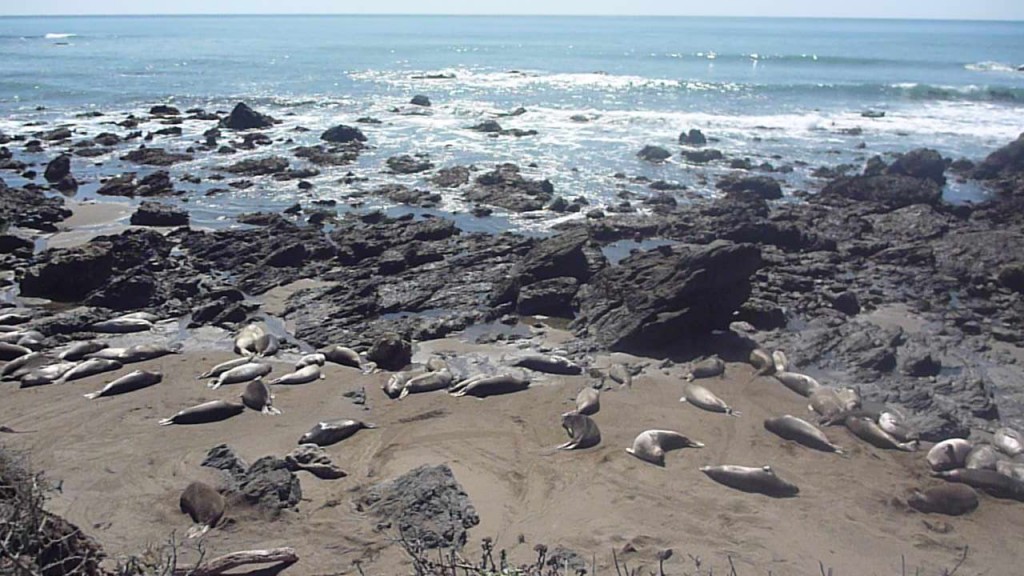 These are the females, weighing about 1500 lbs…. but the males that we saw in a distance can weigh up to 6000 lbs!! There is a fence around this specific area so people do not go down to the beach. You don't want to bother these animals! They have teeth… and big ones!
Big Sur is an area in central California along the coast. This area has the Santa Lucia Mountains rising abruptly out of the Pacific Ocean. This area has stunning views! There is a highway built along this coastline….. built by prisoners in the early 1920's. … cheap labour! We travelled on windy roads, over bridges, through tunnels and watched for falling rocks (or maybe a boulder or two). If we were heading south we would be on the other side of the road and I'm not sure if I would have enjoyed it as much. Some of the edges do not have those reinforced railings, hmmmmm!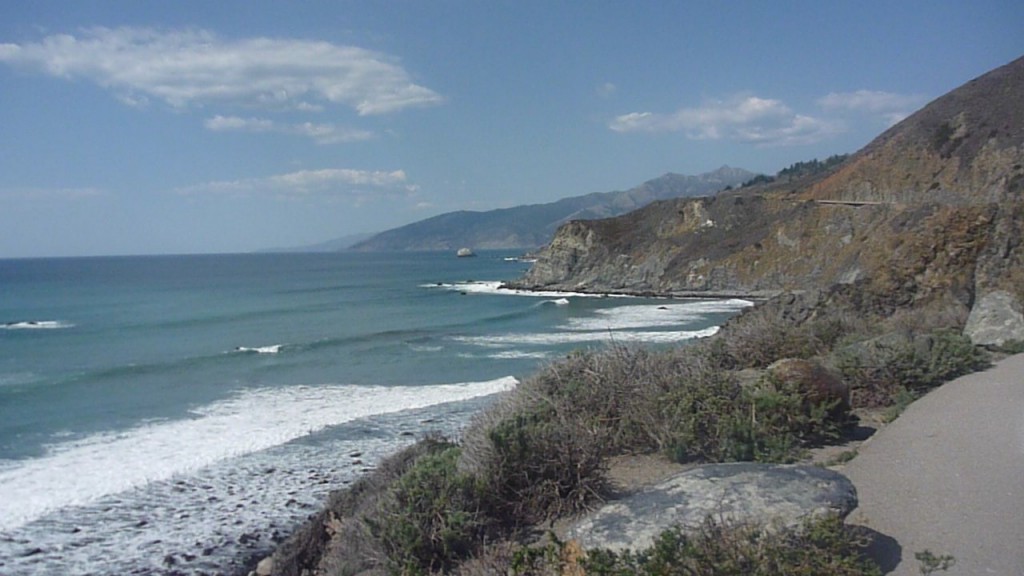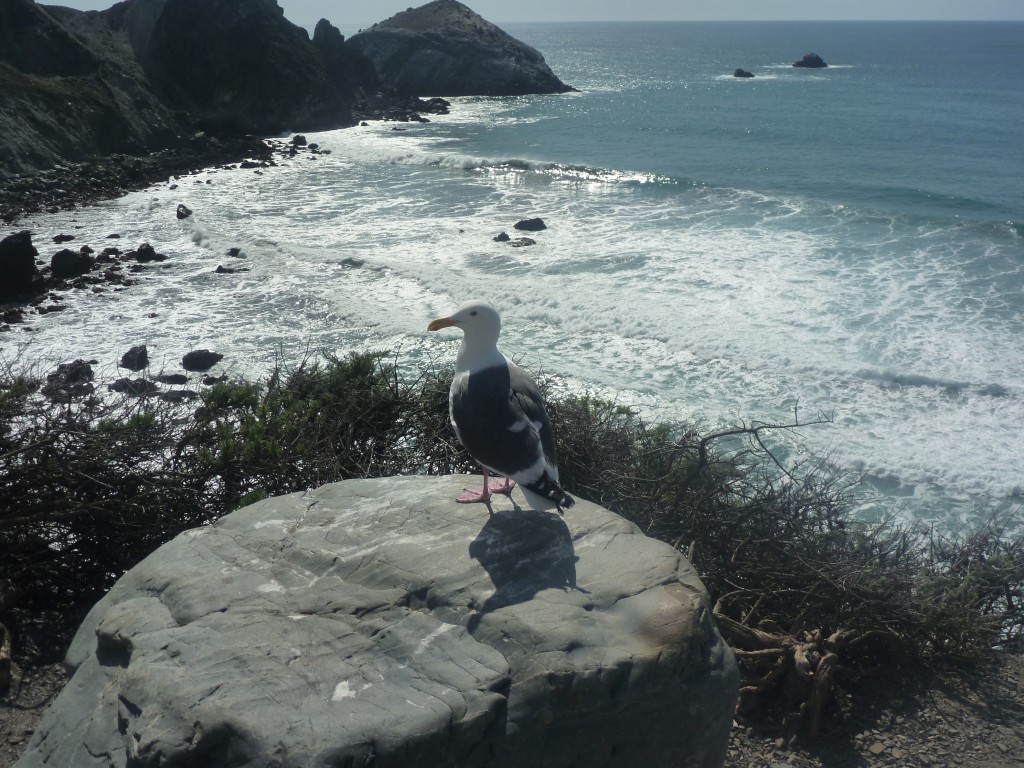 Seagulls hang out at the turn offs, hoping for hand outs of food!
As we were travelling north on this highway, I found it amazing in the sense "how was this road built and who and when was it built" …. San Quentin set up 3 temporary prison camps to use unskilled convict labour. These inmates were paid 35 cents a day. There were 33 bridges built, all this over an 18 year period.