We enjoyed our drive from Arizona to California. The terrain changes drastically on route. When we entered California it became a sandy desert… literally with nothing growing in the sand plus as we went uphill to a very high elevation the desert turned into piles of rocks, big and small. This was so different in the sense that nothing grew between these rocks and boulders. Unfortunately no pictures to capture this scenic transition. San Diego is a beautiful city and we were glad to arrive on a Sunday (as opposed to rush hour on a Monday). We visited the USS Midway… a giant Aircraft Carrier (is there any other kind?). This was recommended by a few people.
This ship was crowded with tourists and many students, I reminisced of the old days when I was a chaperone on many field trips.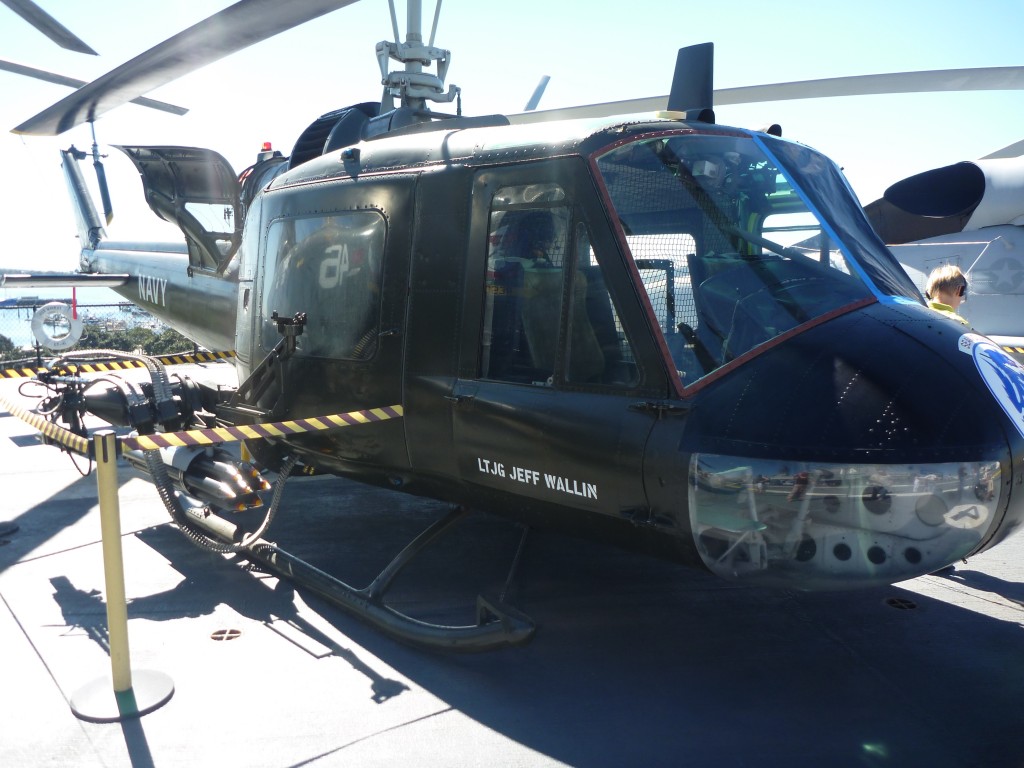 A little firepower on the side of this helicopter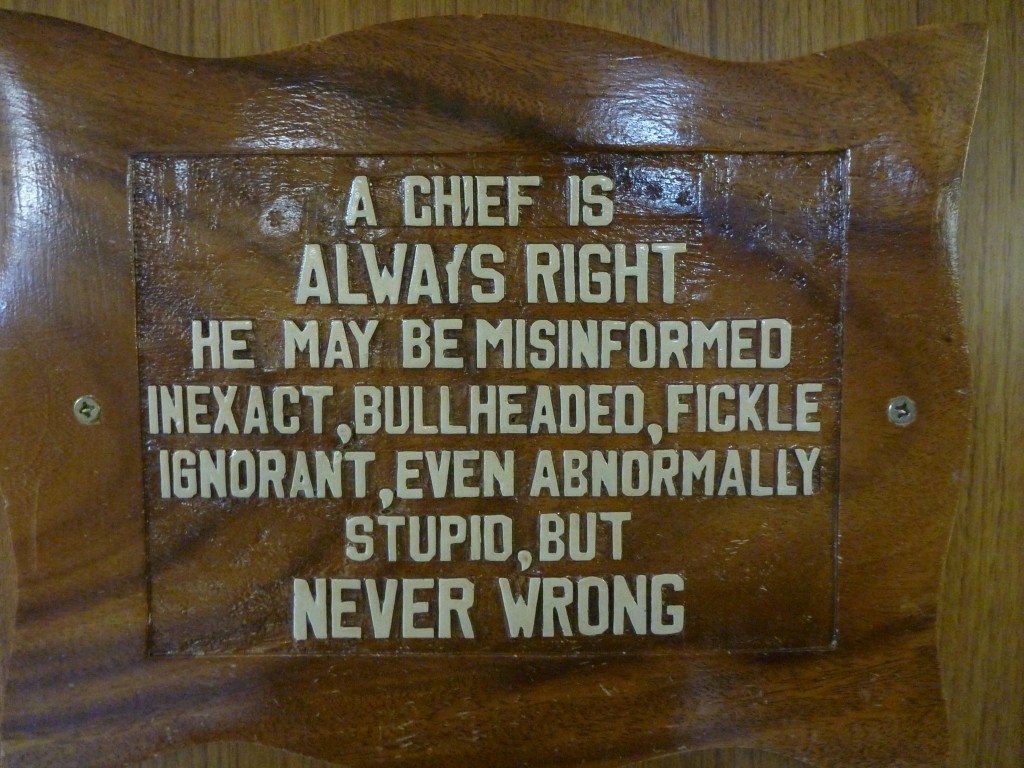 With my father and our son in the military, this picture was worth taking. I have more from the "mess hall" that I can share later. (Of course you can change the wording to mother, father or whatever you want to fit your circumstances… even "husband" or "wife" hmmmmm).
We went to lunch to Balboa Park, a famous "park" of museums, schools, gardens, restaurants, zoo….. in San Diego. This was recommended too. Great to have advise since we are visiting a short time.
We left San Diego after one night and travelled to Malibu Beach. Most everyone has heard of this place, yes it is expensive, and yes it is indeed beautiful! We had lunch here only on our way to a hotel a couple of hours away. We had a fantastic lunch at The Beach Cafe Restaurant. On the driveway down to this restaurant, you see signs posted on costs to you as you enter. It costs $40 to park a car in their lot (this is high season, but only $6 if eating at the restaurant). If walking to their private beach… $20 to enter per person. Hmmm… so I am thinking stand with your thumb out near top of their driveway…. enter their car give them $5 and voila you saved $15.00? Do others think like this? This is a private beach and pier, a "happening place" so it is worth the money in high season. That is why they can charge that kind of money and have the place hopping all summer long inside and outside on the beach.
Big example on how expensive it is in Malibu….. In Arizona Paul and I paid $3.65 per gallon for premium gas. In Malibu it costs $4.99 per gallon…. BUT if you want someone to come out and serve you at the station it is $5.99 per gallon. People in Malibu drive expensive sports cars and don't mind having service. Just one hour north in Oxnard…. fuel was $4.30 a gallon for the premium that Paul buys. This is an example of what the market can bear. Just thought you might be all interested ??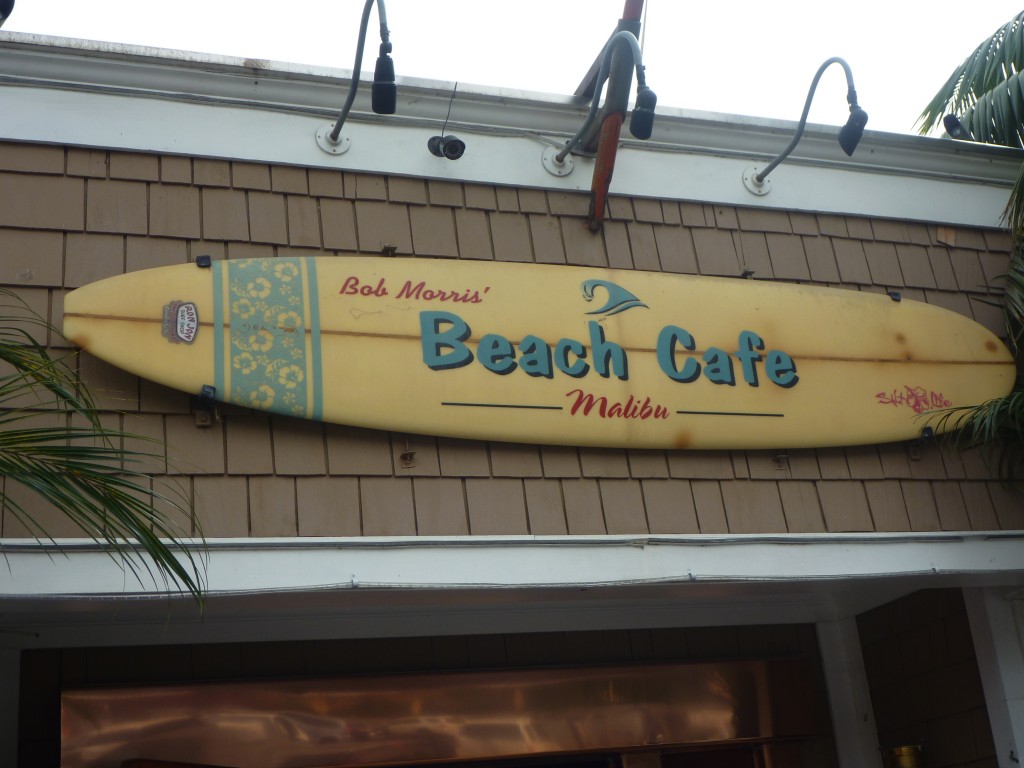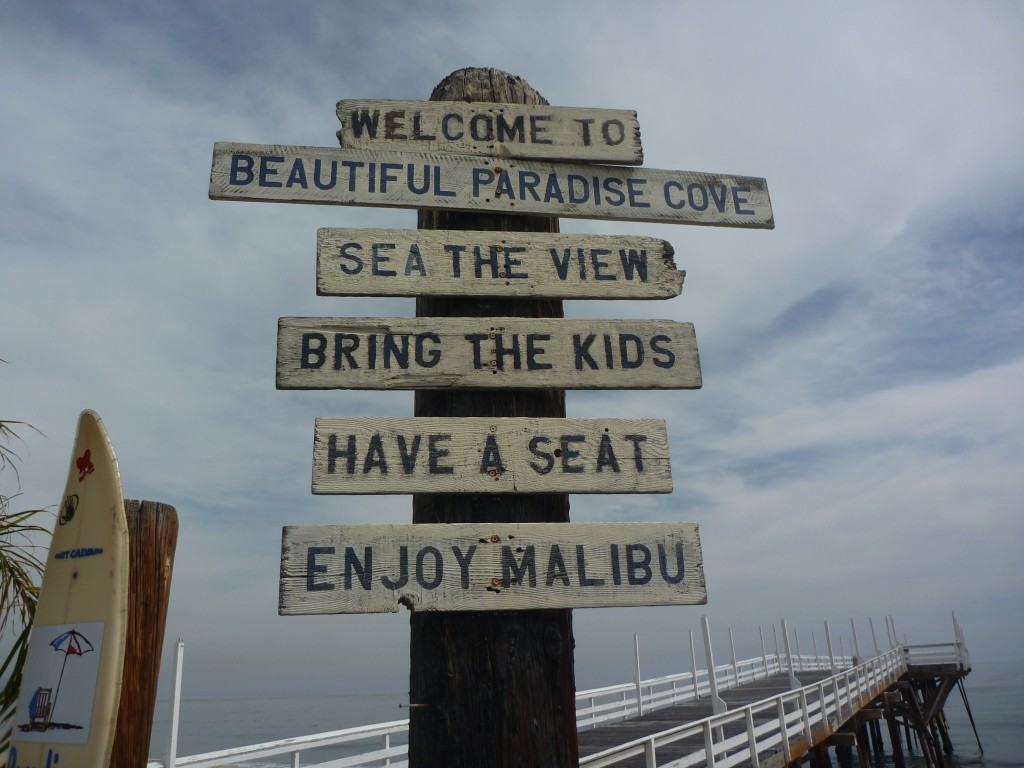 We just travelled through Big Sur through the famous Hwy #1 along the Pacific. Stay tuned for our next blog.
According to Wikipedia… Malibu is home to many famous movie stars and people that work in the entertainment industry. 
U.S.S. Midway was the largest ship until 1955!